There are many questions before you pick a Microblading course. Such as 
* How do I make strokes that look nice, clear , no blurry or double strokes ?
* How to create a beautiful and symmetrical shape ?
*  How too know what depth is the best so that pigment will stay without any trauma to the skin? *Which colour is good for each skin tone?
* Can I perform microblading on oily skin?
* What stuff should I buy to be able to work in a salon or have my own?
And so on…
That's why after training with us we are guarantee that you will be confident enough to work on real skin . The only way to improve your skills is to practice and gain experience through mistakes, And that you start your practise with the right method and right teacher.
We can help to shorten your learning process by sharing our experience and guide
you to practice hand in hand so that you can reach your goal effectively.
Course Curriculum
Available in days

days after you enroll

Welcome
Available in days

days after you enroll

Microblading Pattern
Available in days

days after you enroll

Microblading Videos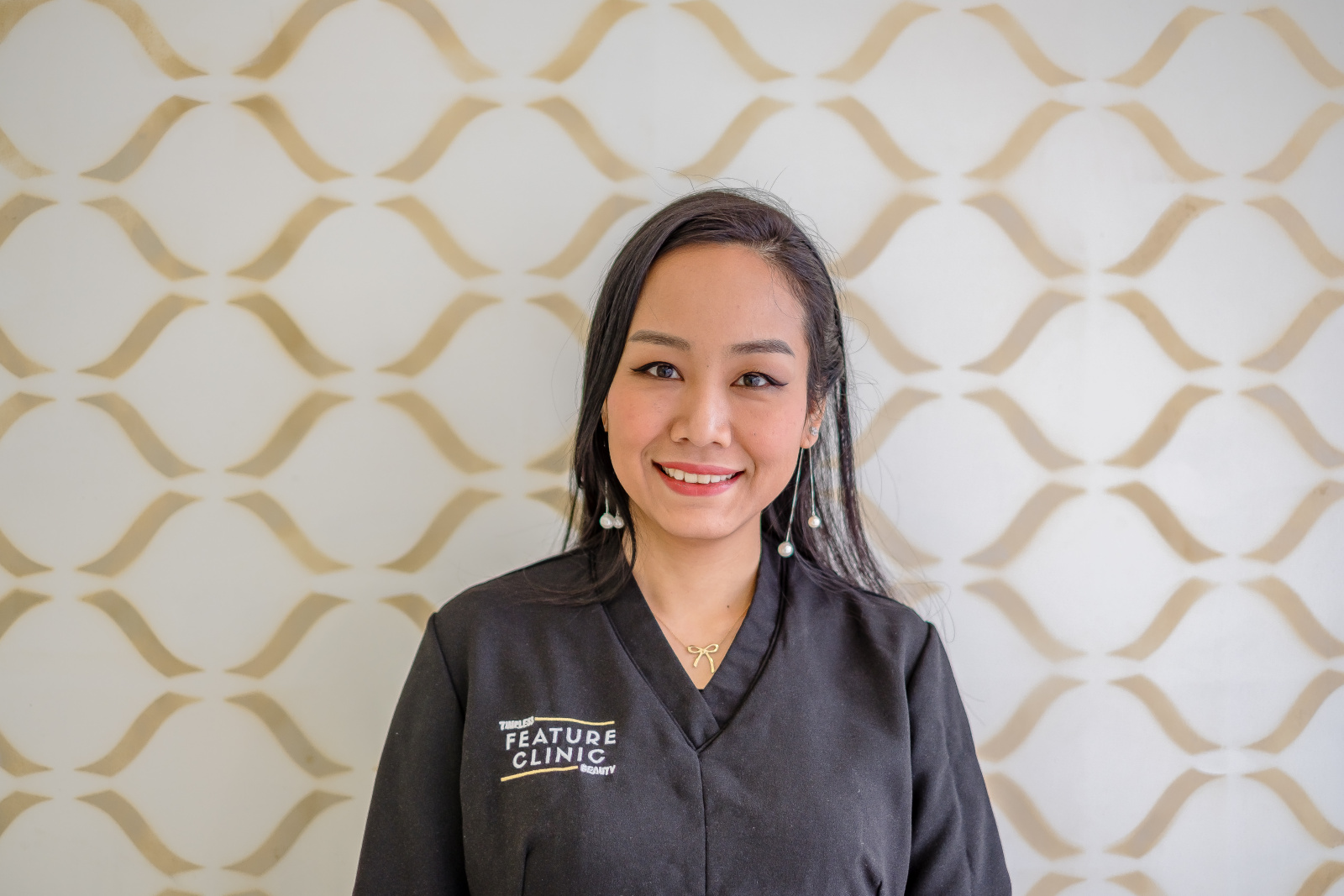 I am here to help you with your Microblading technique. I am a professional Microblading artist with few years experiences and have handles hundreds of treatments. I believe that any one can perform a good Microblading treatment with proper training and support
Q & A
Who is this course for?
This 1 to 1 workshop is designed for those who has completed a basic microblading course but want to further your skills and learn the techniques and tips from professionals.
What certificate or qualification I will have?
Feature Academy Certificate - accredited by Centre of CPD Excellence
The works you've done at the course on your models can be used to upgrade/converse to VTCT Level 4 Certificate in Enhancing Eyebrows with Microblading Techniques.
How much and what is included in the price?
The price is £500 and include
 6 months access to our virtual training with theory and videos to demonstrate brows shaping, color analyzing and creating perfect patterns and strokes
 One shadowing session/live demonstration in professional salon plus a 30 minutes Q&A where you can learn about setting up your service in a most cost effective way.
One 1 to 1 practice with live model under trainer's guide and supervision.
Ongoing support within our academy student group
We will provide everything for you from pigments to latex, blades, numbing, PPE for practice on the day. Extra kits are available to purchase if necessary.
What is the prerequisite for the course?
You need to send us a photo of your work in latex or real model so that we can check your pattern and depth. Extra practice might be requested before enrolling on the course.
What if I want to have more models for practice?
You need to pay an extra amount: £99 if you want to do it on your own with your model or £199 with our model and support from our trainer.
If you have any other questions, please contact us [email protected] for further information.