Accredited course by Centre of CPD excellence
Insight theory and video demonstration ( not available in all courses)
Shadowing section with senior artist at a working salon
Practise on real models at a working salon
Ongoing support with a Facebook group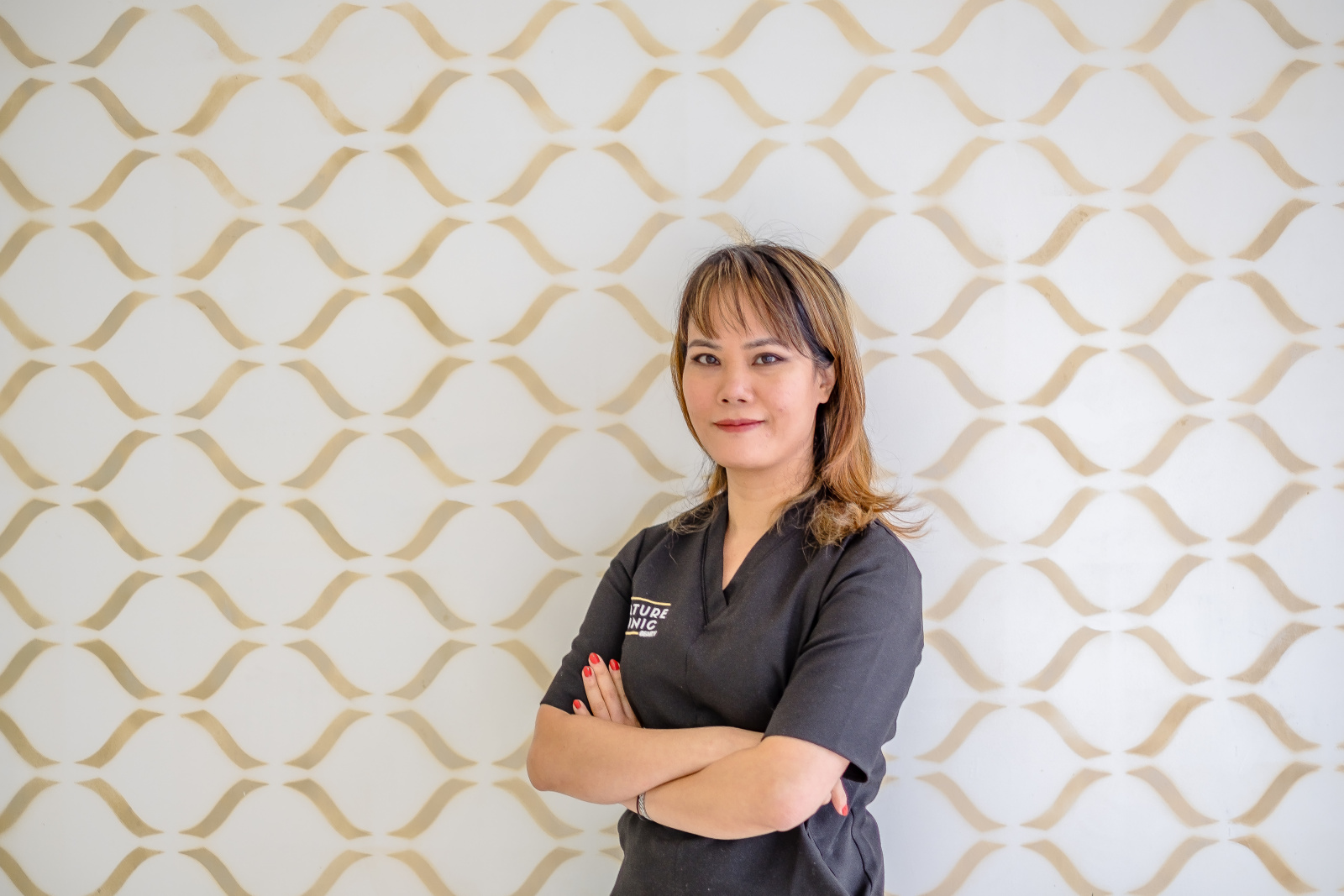 I am a Phibrow artist and I have been working as a professional Microblading technician since 2017. I have also worked as a beautician at Feature Clinic since 2020.
I love to share my passion and knowledge for Microblading and beauty treatments with you and assist you on your way toward an exciting career of a beautician + Microblader
FAQs
Who can enrol onto this course?
This course is open to anyone who is interested in a beauty career in London, UK .
Will I receive a certificate?
You will receive a Centre of CPD excellence accredited certificate
Can I get an insurance with this certificate?
Yes you can buy insurance from many insurance company and it is 100% cover you to work in UK.
You are recommended to check with your insurer before you purchase any course for your peace of mind.
How long is the course?
One day with one model in a working salon. You need to learn the theory before you come in class.
Do I need to bring a model?
You are welcome to bring a model and let us know if you can not. You also might practice with your classmate on each other.
Can I refer back to this course once I have completed it?
Yes, once you have enrolled to this course you can refer back to it as much as you like
Can I upgrade to VTCT Level 4?
We have an option to upgrade this certificate to VTCT Level 4 in the near future . You can visit the school's home page to find our more.