Khóa học được chứng nhận bởi Centre of CPD excellence/ hoặc ABT
Lý thuyết tiếng Việt, có video tham khảo
Có thể đặt thêm khoá thực hành tại salon nếu chưa tự tin
Tại salon được thực hàng trên mẫu/khách hàng
Hỏi đáp trên nhóm Facebook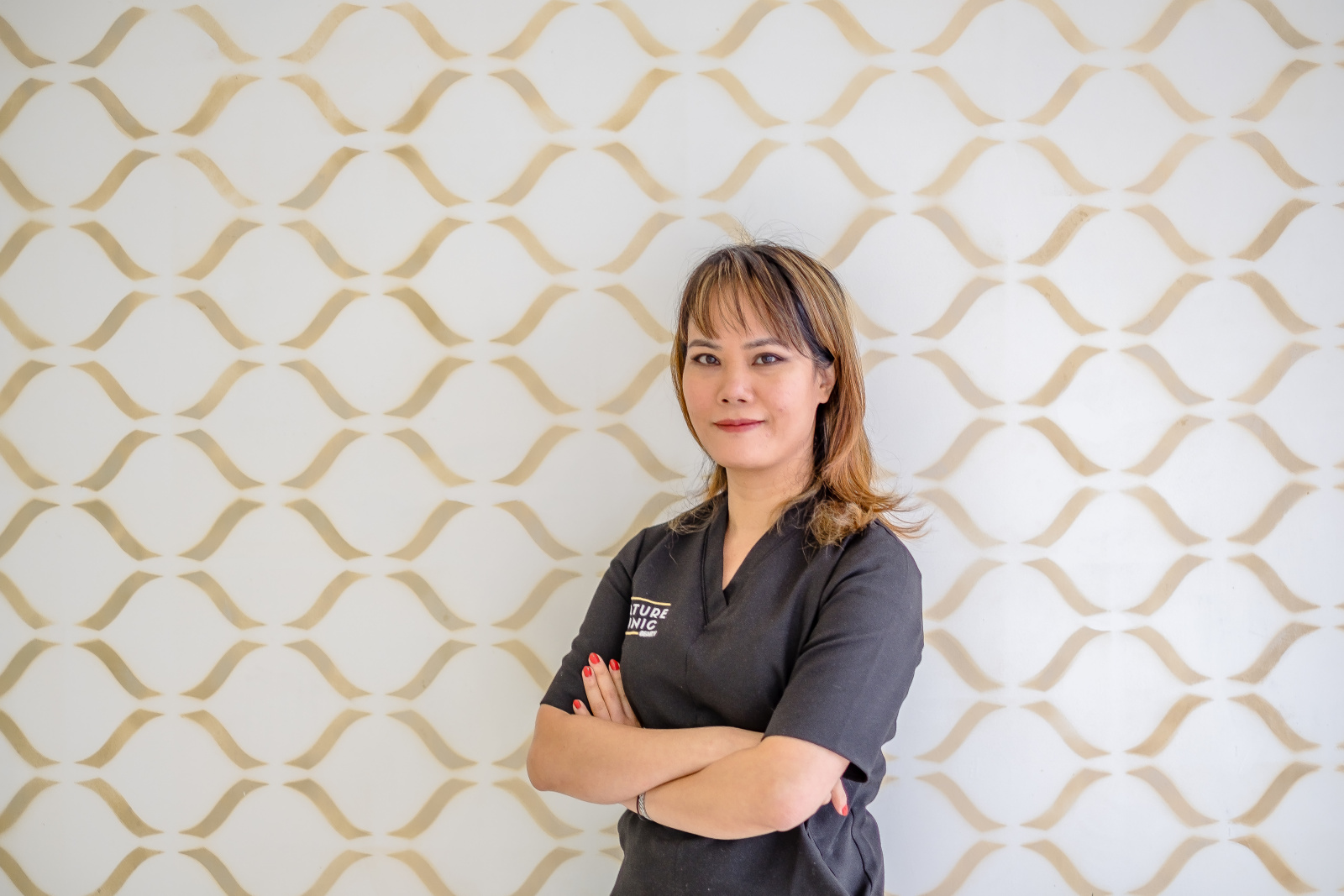 I am a Phibrow artist and I have been working as a professional Microblading technician since 2017. I have also worked as a beautician at Feature Clinic since 2020.
I love to share my passion and knowledge for Microblading and beauty treatments with you and assist you on your way toward an exciting career of a beautician + Microblader
FAQs
Khoá học dành cho ai?
Dành cho người chưa học nghề thẩm mỹ , muốn tăng thu nhập bằng nghề thẩm mỹ
Học xong có bằng gì?
Bằng Centre of CPD excellence accredited / hoặc bằng ABT accredited tuỳ theo khoá học
Bằng đó có mua được bảo hiểm không?
Mua được bảo hiểm của phần lớn các công ty uy tín tại Anh.
Nếu các bạn không chắc chắn, có thể kiểm tra với các công ty bảo hiểm về bằng của chúng tôi trước khi đăng ký học.
Học xong có xem lại tài liệu được không?
Các bạn được truy cập lại vào khoá học để xem lại nếu cần.
Nếu muốn học lên VTCT Level3/ 4 thì có được không?
Có lựa chọn để học lên cao , lấy bằng Level 3 hoặc 4.
Liên lạc với chúng tôi để biết thêm chi tiết